PARK CITY, Utah (June 19, 2017) – The U.S. Ski and Snowboard Association today unveiled its official rebrand as U.S. Ski & Snowboard. Along with the name change, a new brand mark will unite athletes, members and fans as one team with a vision to be Best in the World in Olympic skiing and snowboarding.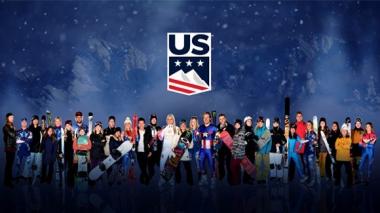 The brands of the U.S. Ski & Snowboard Teams have become among the most recognized commercial marks in winter Olympic sport, capturing the spirit of the organization's on-the-edge action sports. A variety of marks have been used over the institution's 112-year history, including most recently logos for the three national teams – the U.S. Ski Team, U.S. Snowboarding and U.S. Freeskiing – and a master association logo. With the advent of the new mark, all elements of U.S. Ski & Snowboard are now tied together under the strength of one brand.
The new crest was first introduced by U.S. Ski & Snowboard's world-recognized athletes in February 2017 at World Championships, key World Cups and on the Toyota U.S. Grand Prix tour. The June 19 public roll out, including rebranded social media channels, engages the entire U.S. Ski & Snowboard community ahead of the organization's pre-Olympic Partner Summit. A limited amount of branded apparel is available in conjunction with the launch and can be purchased at donations.usskiandsnowboard.org.
Click here to access the U.S. Ski & Snowboard media kit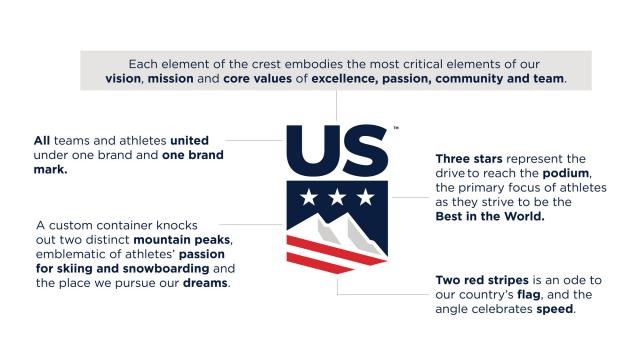 image: